LGBTIQ support
Local government is committed to providing inclusive communities, including support for people who identify as LGBTIQ (lesbian, gay, bisexual, transgender, intersex and queer).
Council initiatives may include:
Ensuring community engagement and consultation with LGBTIQ communities
Facilitating a LGBTIQ reference or advisory group made up of community members
Flying the Rainbow Flag on key dates
Hosting community events and festivals
Supporting community initiatives and participating in celebrations
Establishing staff committees and human resources programs
Providing inclusive community services that recognise the needs of LGBTIQ communities and individuals
Offering support groups, advice, guidance and resources.
Specific policies or programs for LGBTIQ young people and seniors
Actively welcoming rainbow families in libraries and children's services.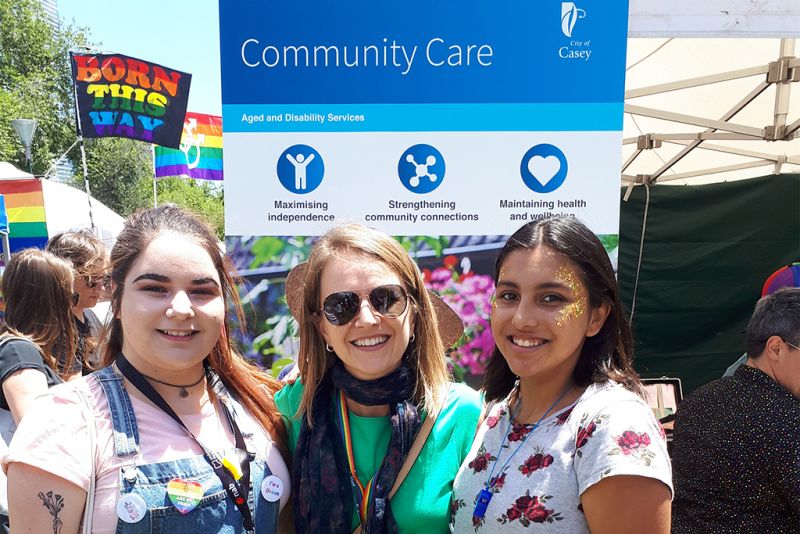 In October 2017, Victorian councils reaffirmed their commitment to marriage equality ahead of the national postal vote through a MAV State Council motion:
"That the MAV recognises, in its marriage equality policy, that marriage equality is a human rights issue. We support full and equal human rights for all people and extend our support to the LGBTIQ community."
Employing around 43,500 people, Victorian councils also champion an inclusive and diverse workforce that supports LGBTIQ employees to feel safe and valued.
Learn more about
For more information regarding issues facing the LGBITQ community visit: