Council funding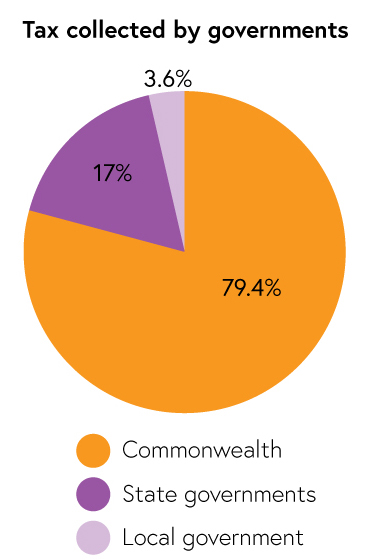 Rates, fees, fines and charges are collected locally by each council to assist them to deliver services and infrastructure to their communities.
Victorian councils spend more than $8 billion each year providing more than 100 community services and maintaining over $110 billion of local roads, facilities and infrastructure.
However, each council is different with annual budgets ranging from $10.2 million to $705 million.
Rural councils have an average budget of $69 million, while metropolitan councils have an average budget of $201 million.
Councils do not collect enough revenue through rates, fees, fines and charges to fund all of their responsibilities. Funding is also provided by state and federal governments. Councils rely substantially on the Australian and Victorian governments to meet their funding needs, as local government collects only 3.6 cents of every $1 raised in Australian taxes.
Learn more about