Sally Capp - City of Melbourne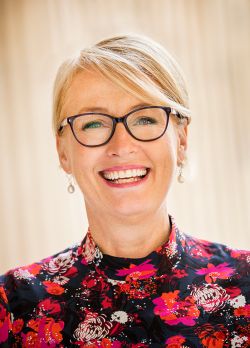 I am humbled and honoured to have been sworn in as Lord Mayor of Melbourne and I'm acutely aware of the trust that's been placed in me. From day one at City of Melbourne I've worked closely with councillors and staff to deliver excellent outcomes for the community.
I made a range of commitments during the recent Lord Mayoral by-election, and have set about ensuring those plans are implemented within the broader City of Melbourne agenda.
I said that my first meeting would be on improved waste collection in the central city- and that's exactly what's happened. During the campaign, residents, city workers and visitors all told me congestion and noise were having a negative impact on our streets. Too many trucks and too many on-street bins are common complaints.
City of Melbourne has garbage compactors and recycling hubs in key city locations; yet we can do more to improve waste management. Following that initial meeting, we released a discussion paper on waste collection, setting out some potential solutions to those problems raised with me before I was elected. I'm looking forward to the conversation this paper generates, and the changes that will emerge.
Our city is a place for everyone and we need to redouble our efforts to get homeless people housed. I know all councils share this objective but it's not happening fast enough. One concern for those sleeping rough is finding a secure place to store personal items. Another commitment I made before being elected was to install lockers for the homeless at suitable city sites. Together with our partners and agencies we need to ask who delivers, manages and pays for such a system. It's a council's responsibility to keep public space accessible so we're already identifying potential sites and will invite more feedback.
This initiative of course builds on the City of Melbourne's programs and services addressing homelessness. A $2 million funding package, endorsed in late 2016, was directed towards a number of partnership initiatives. This included a contribution of $1.2 million to the Lord Mayor's Charitable Foundation to establish the City of Melbourne Pathways Innovation Fund; a dedicated outreach team and a grant to HomeGround real estate to increase rental opportunities.
I believe unapologetically that growth should be welcomed; but it also needs to be well-managed. A fine example of this is the Queen Victoria Market renewal - one of the key projects underway at City of Melbourne. I have been a longstanding supporter of this project, believing it will update ageing facilities, improving the experience of locals and visitors alike, while preserving the unique heritage that makes the market so special.
The renewal will retain the traditional open air market we all love while strengthening its long term viability. We're focusing on improved trader and customer facilities, safety, waste management systems and basic services like power and running water, food preparation and washdown facilities. Relocation of the existing asphalt customer car park will enable it to be transformed into new public open space, the largest to be created in the central city since Birrarung Marr. While work is continuing to balance the needs of traders, market and heritage stakeholders and the community, we have a strong business case for advancing this significant renewal project. I am confident an improved Queen Victoria Market, with its heritage protected, will continue to delight all Melburnians and visitors well into the future.
So as the hard work begins, I look forward to every moment of being Melbourne's new Lord Mayor.