Narelle Sharpe - Moonee Valley City Council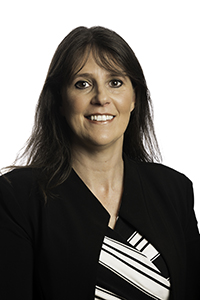 I am proud to have recently been elected to represent Moonee Valley as Mayor for the third time. Moonee Valley is a great place to live and we are proud of our rich heritage, our diverse community and our strong connection to culture through Traditional Custodians the Wurundjeri People.
Moonee Valley is culturally and linguistically diverse, with more than a quarter of the population born overseas. We are home to two public housing estates with some of the most disadvantaged people living at these estates, many of them recent migrants and refugees.
The State Government's Flemington Public Housing Renewal Program is expected to almost double the population on the Flemington Housing Estate alone to close to 3,800 people, while the population of Flemington is expected to almost double to 15,665 by 2036.
We want to make sure Flemington remains liveable with enough infrastructure and services to support a creative and healthy community. The existing community centre located near the estate supports a range of community services and activities. Demand for most services is high, with significant patronage from Flemington Housing Estate residents. However the building is old and at the end of its useful life. A new modern facility is needed to continue and expand this vital service delivery to benefit the whole Flemington community.
Our proposed new Flemington Community Hub will form part of the infrastructure and landscaping improvements to Debneys Park as part of the new park precinct plan, and could incorporate spaces for education and learning, health and social services, recreation and sports facilities, cultural events, art exhibitions, and more.
The project is a key priority of MV2040, our long-term plan for Moonee Valley. We are currently seeking support from other levels of government to partner with us on this important project.
In the meantime, we have recognised one of the most effective ways to respond to the high level of social and economic disadvantage experienced by Flemington Housing Estate residents is through participation in paid and meaningful work, with unemployment rates at 33 per cent and youth unemployment at 68 per cent, six times higher than the state averages of 5.4 per cent and 12 per cent respectively.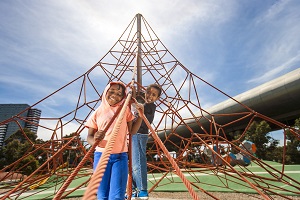 Our new Flemington Works program involves residents of the estate in community engagement and decision-making, with a group of 10 young people being paid to develop and design solutions to improve employment outcomes for their peers. We are also in the process of recruiting six women from the estate to work with them to help improve employment outcomes for women living on the estate.
Council has also created a social procurement initiative where during the tendering process for our cleaning contract, which was awarded to Ausbright, it was agreed that the company would train 35 Flemington Housing Estate residents over the next three years to become full-time staff. They will then work for Ausbright across all their Melbourne facilities, not just those in Moonee Valley.
The new contract started on 1 November 2018 and we already have seven residents of the estate undertaking paid training at the Flemington Community Centre to become cleaners, including one who will supervise and manage the team. These residents have already responded enthusiastically to the roles.
This is just one way that we as a Council are aiming to improve the quality of life for our residents.