Graham Massey - Yarriambiack Shire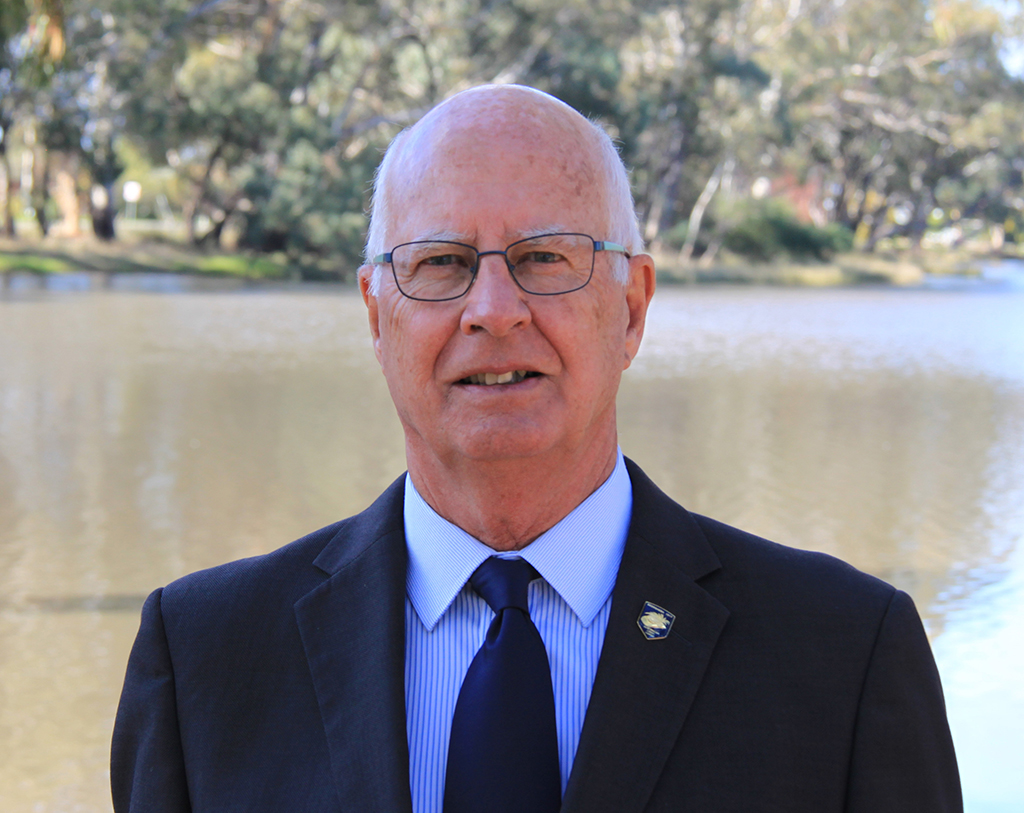 Yarriambiack Shire is situated in north-west Victoria. We have nearly 7000 residents living in an area just over 7000 square kilometres. Dry-land farming is our primary industry, with our shire's farmers producing about a quarter of Victoria's wheat and barley crops, as well as producing lambs and wool. In recent years pulses, canola and legumes have been added to the crops grown in the region.
Council is responsible for looking after 4890 kilometres of road that service the farms and link the eighteen towns and communities. Historically most of these are located along the railway line that runs north from Murtoa to the Mallee town of Patchewollock. With passenger rail no longer an option, our roads have become the lifeline connecting farms and towns. Our first priority to our residents is ensuring that these roads are maintained and accessible in most weather conditions.
Hence, we rely heavily on State and Federal Government support to help us do this. Even so we still fall short of meeting the infrastructure renewal obligations that VAGO identified in 2016. Yarriambiack is one of nineteen, mainly rural, councils that are becoming unsustainable.
Our annual budget is $24.476 million. Half comes from rates and fees and the rest from grants. Farmers provide 75% of our rate income. Over the past two years land prices have significantly increased and this has been reflected in this year's rate valuation notices. To alleviate some of the increase in CIV council has adopted a farm differential of 72% against the rate in the dollar that was struck. It is becoming more difficult for our shire to adopt a fair and equitable rating system. As the population in our towns decreases more of the burden is passed on to the rural sector and council realises that farming income is dependent on weather conditions.
The objectives of our Council Plan are centred around enabling our communities to live and grow in a safe and healthy environment. To this end council and officers hold an annual community consultation evening in each of our 9 towns. This way we are kept informed of local issues and hear what the town's Progress Association has in mind for the coming months. All our towns have a kindergarten, a public hall, a swimming pool, a Senior Citizens Centre and a recreation reserve with an oval, tennis courts and netball court. It is our role to fund and maintain these facilities to a high standard. As our populations age or move away there is less use made of some of these facilities and we rely on these community meetings to learn of their priority needs.
Our communities are kept informed of what council is doing through a weekly newsletter, "Up the Creek", which can be accessed by email or read by picking up a hardcopy. Our local media gives council an extensive coverage of any public announcement and sends a reporter to monthly council meetings. Generally the press coverage we get is positive and highlights the ways by which are making a difference for our communities. Yarriambiack Shire has received international attention over the last couple of years for our Silo Art Trail, where six grain silos have been painted by well-known street artists.
The increase in tourist traffic through our towns and along our roads has been enormous. It has boosted our local economies and given positive publicity to our region. When Warracknabeal achieves its Nick Cave statue this will only get bigger. And we will cope without introducing parking meters or traffic lights.