Anita Rank - Glenelg Shire Council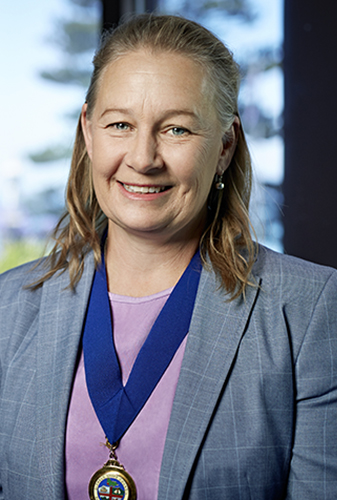 Glenelg Shire Council is located in the far south-west of Victoria, proudly representing approximately 20,000 residents across the communities of Portland, Casterton, Heywood and Nelson and a number of rural townships.
Whilst we might be located at the far corner of our state, we are far from hidden. Our profile as a must-see destination continues to grow as we boast a number of unique drawcards which lure in travellers from across the world every year.
At the southern end of our shire, the city of Portland holds the unofficial title as the Southern Bluefin tuna fishing capital of Australia. On a typical morning during tuna season the Portland foreshore is overflowing with 4WDs towing fishing boats, with keen anglers travelling from Melbourne or even further afield.
The record books are testament to Portland's appeal and this season alone there has been a number of record-breaking catches. One lucky fisherman is set to smash the world record for the biggest tuna caught with a 10 kg line and only a few months ago a whopping 168 kilogram tuna was caught off the coast, regarded to be the second biggest ever caught in Australian waters.
The Southern Bluefin tuna fishing industry is incredibly important for our region, with the latest figures highlighting that the recreational pastime injects up to $12 million into our local economy every year. To continue to build the Shire's profile, we run an annual tuna fishing competition, Hooked on Tuna, with the support of our local businesses and community groups. Now in its fourth year, the competition has seen hundreds of anglers compete for the biggest catch and to claim the title as the overall winner.
Alongside tuna, another marine animal draws in hundreds of visitors to our coastlines. Every year between May to September, Southern Right whales make their annual migration journey much to the delight of onlookers. Council recognised the mass appeal of whale season and the opportunities it could provide for our tourism sector and created a unique marketing brand - Whale Mail. Whale Mail provides real-time updates on whale sightings across the region, allowing users to sign-up for notifications via an email system, or alternatively keep up to date via social media posts.
Whale Mail has proven to be an incredible success and continues to surge in interest, with subscriber numbers now up to 5,300. However wider benefits have seen the community take full ownership of the brand. Local amateur wildlife photographers regularly send in their photos and whale sightings are regularly reported to Whale Mail by members of the public.
The northern end of our shire also offers an individual appeal. Casterton is nationally recognised as the 'Birthplace of the Kelpie' and celebrates this role each June long weekend through the Casterton Kelpie Associations Australian Kelpie Muster. This year the 23rd Casterton Kelpie Muster drew record crowds of close to 10,000 people, with many bringing along their own beloved Kelpie to the event.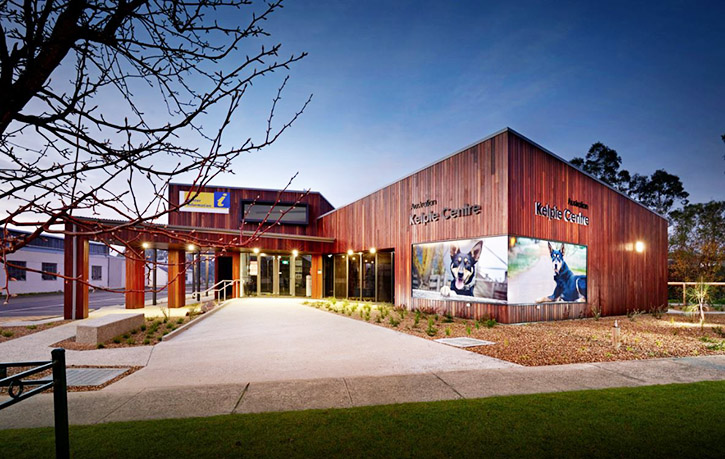 We were thrilled to officially open the state-of-the-art Australian Kelpie Centre at last year's Muster, showcasing the fascinating story of the Kelpie working dog. This $1.5 million facility was built by Council with the support of the Federal Government and includes a Visitor Information Centre, meeting spaces and an interpretative display detailing the history of the Kelpie working dog. Since opening the Australian Kelpie Centre, Casterton's visitation figures have more than doubled, putting our northern end of the shire well and truly on the map.
Most recently our shire has been put under the world spotlight following the announcement that the Budj Bim Cultural Landscape had been successful in its bid for UNESCO World Heritage Status. This exciting announcement will be another game-changer for the region and will generate a series of premier cultural tourism offerings for visitors.
Our council has recognised the importance that our burgeoning tourism sector provides and has committed itself to finding ways to strengthen, innovate and support this industry for generations to come. We have just recently offered a series of free online workshops as part of the Digital Innovation Festival to upskill our local businesses and operators and help build their online presence, optimise customer relationships and grow their business potential. This has allowed them to access free expert advice from the comfort of their home or workplace.
We will continue to work with our community to not only enhance our shire's tourism profile, but to promote the attractiveness and liveability of rural and regional Victoria.