Latrobe Valley Intelligence Network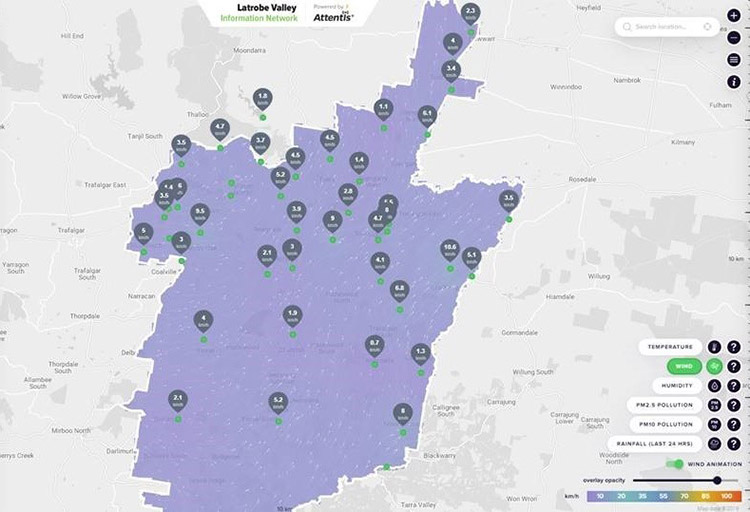 Latrobe City Council has constructed the largest environmental monitoring network in Australia, the Latrobe Valley Intelligence Network (LVIN). The smart sensor technology (developed by Attentis) provides real-time information to 75,000 residents in the Latrobe Valley region and its visitors.
The LVIN is the world's largest monitoring network of its kind – monitoring data such as bushfire ignition detection, flood levels, air quality tracking and 24-hour micro-climate weather information.
The system is built to ensure the health, safety and wellbeing of residents who also use the system to receive real-time notifications about emergency situations. Visitors to the region are able to view onsite conditions prior to visiting Latrobe and its various attractions.
The LVIN also provides live monitoring of plantations, timber supplies, coal mines and power stations as a mitigation step to future-proofing local industry resources. In monitoring these resources, farmers benefit from the weather data about rainfall, soil moisture and a range of other analytics optimising their productivity.
Allergy sufferers have used the system to view real-time data on air contaminants caused by pollen, or smoke from planned burns and bushfires.
The smart sensor locations were selected by the Municipal Emergency Management Planning (MEMP) Committee. This Committee incorporates various agencies such as Victoria Police, Regional Roads Victoria, State Emergency Service, Country Fire Authority, Gippsland Water, Environment Protection Authority, Water Catchment Management Authority and others in the community.
The LVIN was recognised in Canberra at the Smart Cities 2019 Awards for Smart City of the Year (Regional) – awarded to cities with under 100,000 residents showcasing the best use and implementation of processes and technology enhancing overall liveability, wellbeing and operability.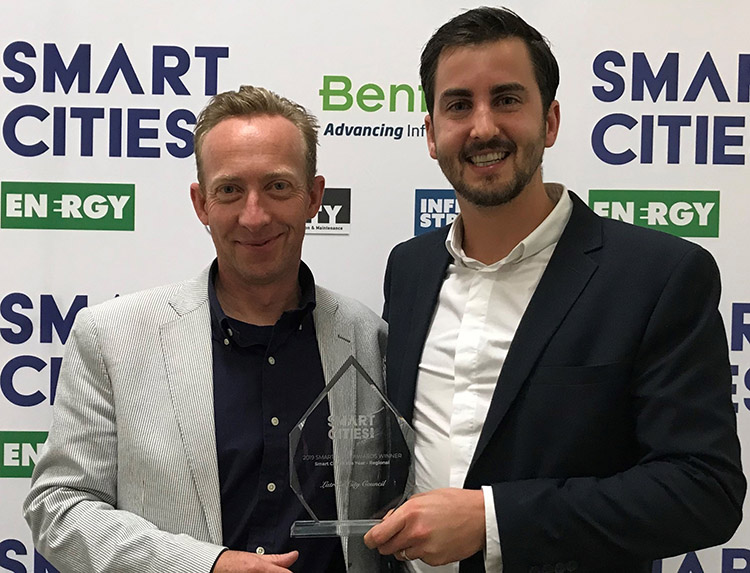 Developed by Australian company Attentis, the patented technology was implemented as part of the Federal Government's Smart Cities and Suburbs Program.
The Commonwealth and Attentis invested $1.7 million to construct the LVIN, with support delivered by Latrobe City Council and several agencies through the MEMP Committee.