Councils leading work to allow better access to Kinder
More children and families from culturally and linguistically diverse (CALD) backgrounds are accessing and attending kindergarten, thanks to council-led outreach programs.
As part of the programs, families from Eritrean, Ethiopian, Vietnamese, Somali, Pakistani, Turkish, Sudanese and Pacific Islander backgrounds, have been helped by a full suite of translated resources and free interpreters, to support engagement with kindergarten.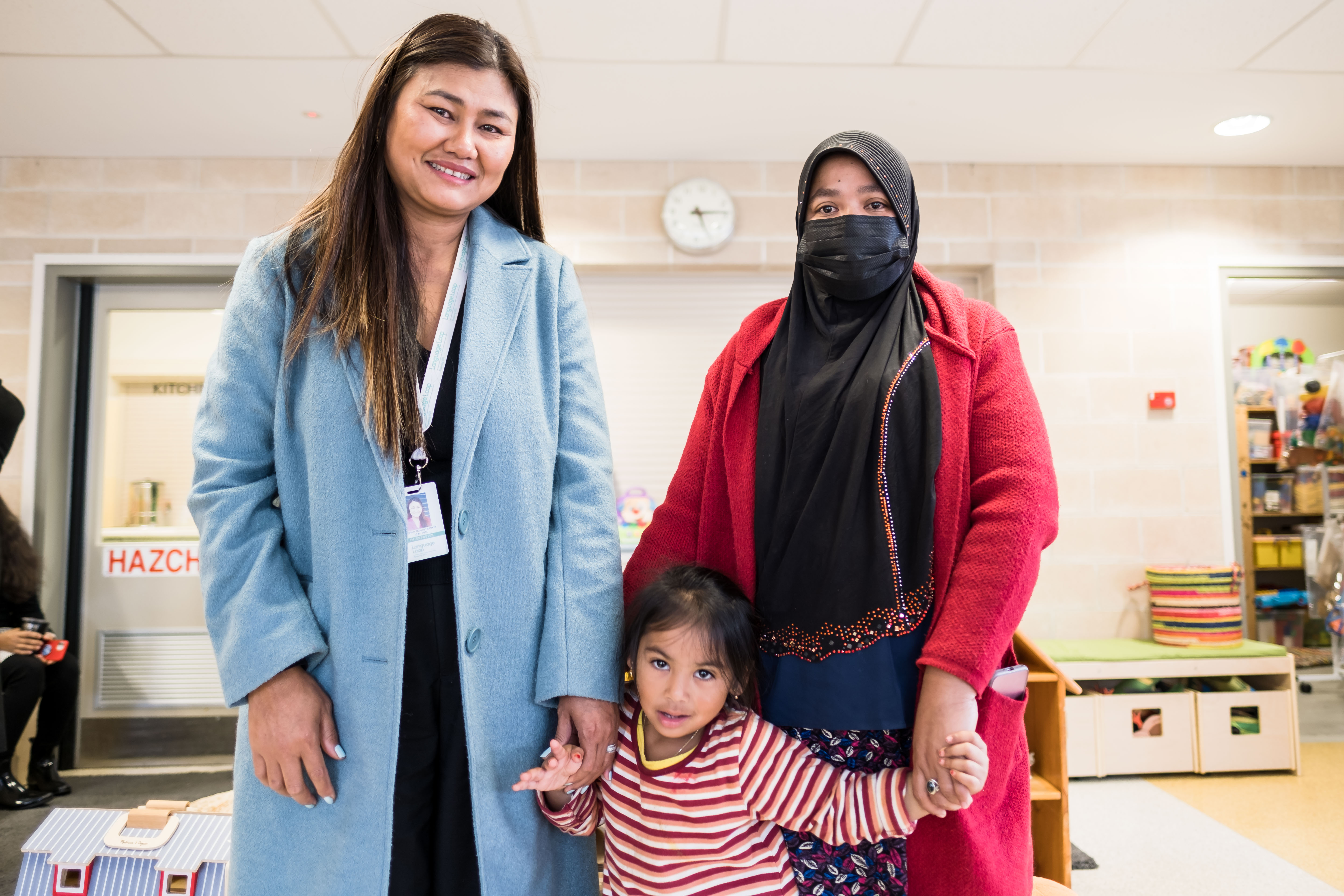 Supported by the Victorian Government, the CALD Outreach Initiative started in eight local councils in 2021 and has already supported more than 2,500 children to enrol in and attend kindergarten. With more local councils now joining the program, we will see more children from diverse backgrounds attend early education programs and enrichment opportunities.
Participating councils run engagement activities and employ outreach workers to work with communities to help CALD families access early childhood services in their local area, including visiting playgroups, libraries and community hubs, assisting families with kindergarten enrolment, organising information sessions, connect with other early childhood services and help CALD children transition successfully to primary school.
The Municipal Association of Victoria receives funding to support council-led outreach programs and activities and share key learnings and insights with all councils state-wide leading to consistency and continuous improvement in the program.
The MAV has also established a working group, with members from 15 councils to further address and develop strategies to encourage as many kids as possible into kinder programs.
In November 2021 the MAV made direct representations to the State Government to advocate for further funding for Outreach Support for CALD Children to Engage in Kindergarten to be extended and expanded to more councils.
In response to this request the 2022-23 Victorian State Budget provided $4 million over 3 years to support the inclusion of children from a culturally and linguistically diverse (CALD) background in kindergarten.
The 2023 State Budget also committed to building and expanding outreach services for culturally and linguistically diverse families, investing a further $3.2 million to better support refugee families to access early childhood services.
For more information visit, https://www.vic.gov.au/supporting-cald-families-engage-kindergarten
Or contact our Early Years Adviser/CALD Policy Adviser, Karen Kerr to find out more
Karen Kerr
Early Years Adviser/CALD Policy Adviser
kkerr@mav.asn.au
9667 5550