Council reinforces everyone is welcome in Maribyrnong
The Maribyrnong City Council has begun installing signage proclaiming 'racism is not welcome' in its City – reinforcing a commitment to fostering and promoting a sense of belonging amongst its diverse community.
Street signs will appear outside Council buildings and at open spaces across the municipality, including the likes of the Footscray Library, Maribyrnong Aquatic Centre and Footscray Park; and footpath decals on walkways throughout each of the key business districts.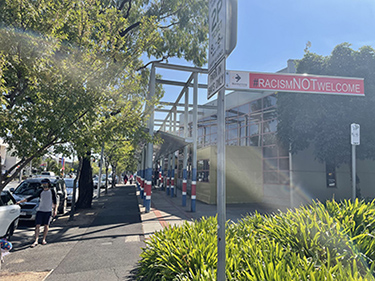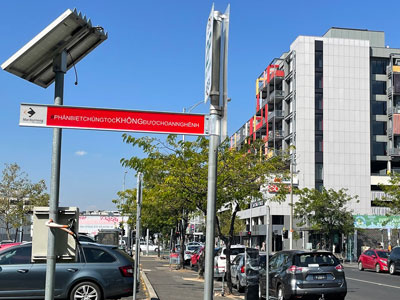 The roll-out followed Council's endorsement last year of the #RACISMNOTWELCOME campaign, that was initiated in Sydney.
The Council, the first in Victoria to endorse the campaign, has a publicly stated position to 'reduce racism' and address diversity related prejudices that lay the foundations of discriminatory and racist attitudes within its community.
"I personally want to live in a community where tolerance and respect are valued and differences are celebrated," Mayor, Cr Anthony Tran said.
"This campaign reinforces Council's commitment to fostering and promoting a sense of belonging and inclusion in our community that highlights the advantages of diversity by encouraging residents to recognise and call out racism."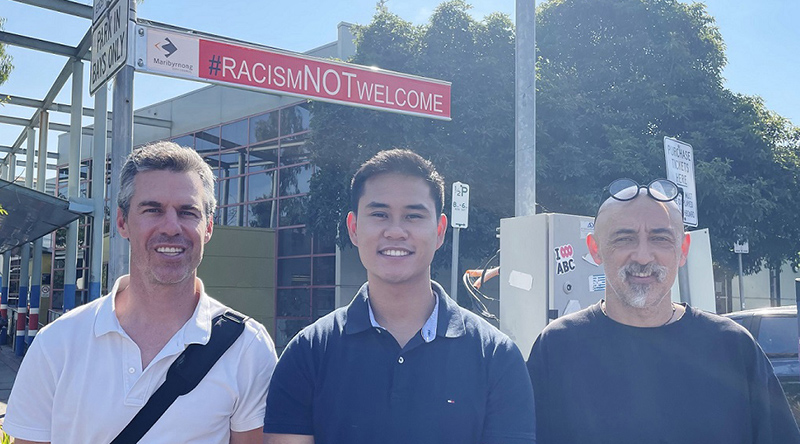 Cr Crawford, Mayor, Cr Anthony Tran and Cr Jorquera at the #RACISMNOTWELCOME launch event at Footscray Library.
The majority of residents who responded to a survey last August, to test the community appetite for the signage, not only supported the message but also asked that it be translated into key community languages recognising the diversity of the local community, which is one of the most diverse in Victoria.
At the suggestion of a community member, #racismNOTwelcome stickers will also be available for residents to place on their letterboxes