Connect with nature with Whitehorse City Council Tree Trail
The City of Whitehorse has many parks and bushland reserves to explore and now visitors can get to know them a little better with council's first 'Tree Trail'.
Visitors having a wander through Kingsley Gardens in Box Hill can access short, informative videos by scanning a QR code on-site.
The videos provide an opportunity for people to connect and care for nature by hearing from staff and volunteers, sharing insights on tree identification, species selection and tree care.
"Whitehorse staff regularly host walking tours in our parklands. It's a great way to educate the community about our natural environment," Belinda Moody, Tree Education Officer, City Planning and Development said.
"With the rise of QR code usage over the past couple of years, we thought it a great opportunity to use QR codes to run virtual walking tours. The community can learn about the trees in their parklands and engage with the information anytime they visit a local park."Of course, we won't stop face-to-face events, but we are hoping the virtual Tree Trails will allow us to reach even more people to improve local knowledge of the importance of trees."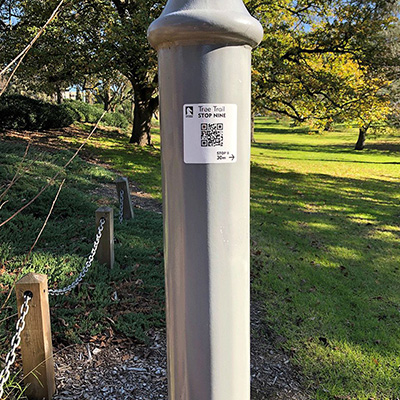 Through this project, City of Whitehorse aims aim to educate the community on the value of council's urban forest and hopes this to be the first of several tree trails in their parklands. Here's the video: