Landfill levies
Waste is an enormous issue for Victorian communities. Ensuring rubbish is correctly disposed of is vital for councils, ratepayers and our environment. It also means that our streets and towns are clean and liveable.
The Victorian Government charges a landfill levy for the collection of solid waste, with that cost passed down to ratepayers through garbage charges for kerbside collections, gate fees at landfills/transfer stations, and through waste management charges on rates notices.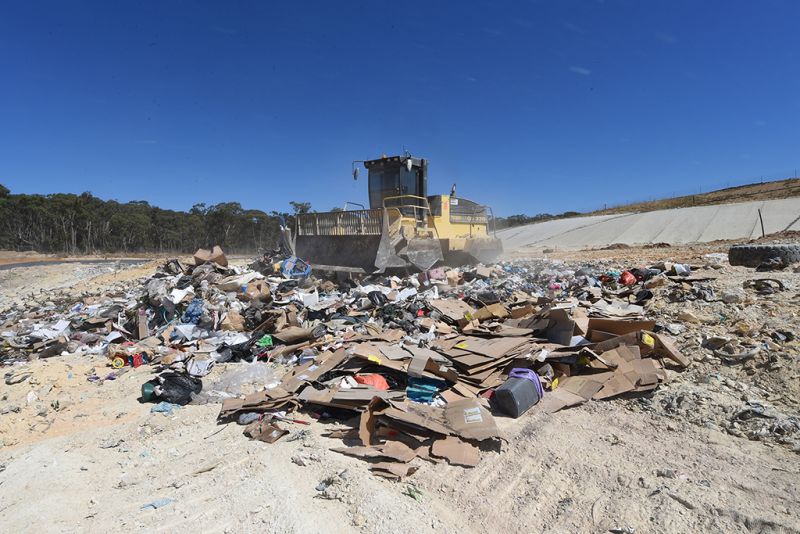 With the goal of providing further incentives for Victorians to improve their resource recovery, the Victorian Government substantially increased the landfill levy back in 2010; and they have since continued to raise it annually.
The revenue from this increased levy is placed in the Sustainability Fund, and was intended for supporting initiatives in waste diversion, innovative resource efficiency projects, climate change and sustainability.
While this goal is one that councils believe in, at 30 June 2016, the balance of the Sustainability Fund was $466 million. This doesn't show a willingness by the Victorian Government to tackle issues such as waste diversion, resource efficiency, climate change and sustainability; it only shows a willingness to accept greater funds from councils and ratepayers.
In the 2017-18 Victorian Budget, the State Government committed to spend $166.2 million of the landfill levy revenue. Unfortunately, only a very small proportion of that funding appears to be dedicated to diverting waste from landfill, and creating new resource recovery innovations and end markets.
Community impacts
The impacts of this levy on the community are substantial. As the levy continues to rise and be paid by Victorians, illegal dumping of rubbish – rather than more sustainable options – is also on the rise. This has a direct impact on the community who have to endure the eyesore of dumped rubbish, while their rates are put towards cleaning up a mess that needn't exist in the first place.
Councils' role
Councils are tasked with the collection of the landfill levy through garbage charges for kerbside collections, gate fees at landfills/transfer stations, and council rates.
Watch this video of councillors discussing the matter from the May 2017 MAV State Council.
What you can do
Write to your local Victorian MP and request that more funds from the landfill levy are put towards projects that take further action on climate change, waste reduction, recycling and illegal dumping.